The Southern Michigan Unit of The Herb Society of America is a non-profit, educational, horticultural group, which was chartered in March of 1969.  The Society is dedicated to the cultivation of herbs; to research;  to use and delight of herbs through educational programs; and to the sharing of information with the community.   Our Unit members established the Cranbrook House and Garden Herb Gardens and have been responsible for their design, planting and maintenance for over forty years.  We have also contributed to and continue to assist in the development of the National Herb Garden, the Children's Garden at Michigan State University, and other public gardens.  We regularly run classes at Telly's Greenhouse in Troy, MI that focus on herb gardening and the use of herbs.
Our Unit meets monthly for a variety of programs including lectures, crafting, demonstrations, gardening, and tours led by members and guest speakers.  We welcome new members who are interested and have any level of herbal knowledge.  We are glad to share our herbal interests with you.
Southern Michigan Unit began as an independent herb study group in April 1968.  The immediate goal  of the study group was to become a unit of the Herb Society of America. And in 1969 they became the 13th unit of the Herb Society of America.  Today the Society has over 45 units.   In 2014 we will be celebrating 45 years as the Southern Michigan Unit.
Our past and present members have included a president of HSA, a HSA Great Lakes District Delegate, and HSA Education Chair.  The Southern Michigan Unit has also had the privilege of editing the "The Herbarist" the HSA national publication.
The Monarda, which is our units signature herb, was chosen as the HSA 2013 Native Herb of the Year.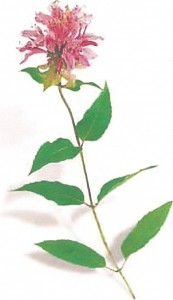 Monarda