Troy: Thursday, September 25th at 6:30PM
Colorful salsas for every palate, enhanced with flavorful herbs. Class given by The Herb Society includes tastes, recipes and recommendations.
It was a great interactive class with six members of the herb society on hand to teach the class and answer questions. The evening started with an introduction to the Herb Society. Then the focus of the class was a wonderful lecture on Salsa's given by Annie . The lecture was followed by a very informative question and answer session with everyone talking about how to harvest and preserve herbs. And then the salsa tasting (One of the best parts of the evening!). As always the food was delicious and provided a range of salsas for the group to try.  See Annie's lecture notes for more salsa ideas.
The tasting included:
Strawberry Salsa with Cinnamon and Sugar Tortillas
Roasted Tomatillo Salsa Verde
Jicama Salsa
Corn and Black Bean Salsa
Pineapple Salsa
Herb Infused Water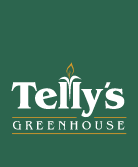 Telly's Greenhouse: 3301 John. R. between Big Beaver & Wattles, Troy, Michigan, 48083