Saturday, March 1, 2014 at 11am  – Presented at Telly's Greenhouse TROY MI
Miniature Gardening Class & Workshop
This workshop is created specifically for children and adults. Members of the Herb Society will help attendees design, and create an enticing magical, garden for fairies using a special selection of plants and garden accents chosen for this workshop.  Our miniature gardening experts will teach participants the tricks and techniques used to create the finest miniature gardens. Bring your own container or purchase one during the workshop. Topics will include plants, water features, soil coverings, and the hundreds of miniature accents.  Presented by The Herb Society of America – Southern Michigan Unit.  This is part of our series on container gardening. Tastings are part of this presentation as well as information about joining The Southern Michigan Unit. Class fee is $5 plus materials used.
March 1:  Miniature gardening expert, Eric, started the workshop by sharing his vast knowledge of miniature gardens.  He explained the advantages and disadvantages of in ground miniature and container miniature gardens.  He also talked to the group about the Tips & Tricks for long term success and walked the group through the Seven Steps for planting a successful garden.  Forty One attendees, from 2 to 70 years old, participated in making their own miniature container garden.  There were numerous containers to choose from and over 2000 pieces of garden art available.  Each participant received a list of miniature plants with their attributes and a large selection of plants was available for planting in the gardens.  There were amazing gardens created, each one very beautiful and unique.   Not all contained plants, there were miniature gardens that you could enjoy and not have to water!  Members of The Herb Society of America – Southern Michigan Unit were on hand to help with plant selection and the planning of the gardens.  Below are a few examples of the wonderful miniature gardens created by the class.
Our Miniature (Fairy) Snacks
Cucumberdillies – Kathy
Oberon's Delight
Fairy Berries – Kathy
Rainbow Toast
Cardamom Cookies
Sprites Soup – Becky
Gardens with Plants.
No Watering Required!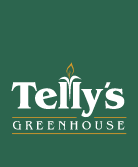 Telly's Greenhouse: 3301 John. R. between Big Beaver & Wattles, Troy, Michigan, 48083