The Southern Michigan Unit will be decorating a table for the Cranbrook House and Gardens Auxiliary Holiday Tables event Nov. 20-23.
After 39 years this will be the final Holiday Tables event at Cranbrook House and Gardens and we are delighted to be decorating one of the table areas. We will also be decorating the mantel and of course the Christmas tree. In keeping with the units direction the theme of our corner is "On gleaming Wings". General admission for Holiday Tables is 10 a.m.-4 p.m. Nov. 21-22 and noon-4 p.m. Nov. 23. Tickets are $20.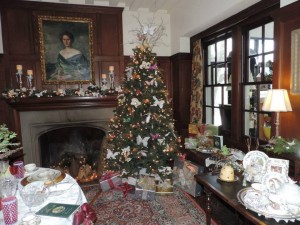 The unit participated in Cranbrook House and Gardens "Holiday Tables" fundraiser this year, decorating the tree, fireplace and table using the theme of "On Gleaming Wings" to focus on the value of bees and butterflies to our gardens. We took our inspiration from Mr. Booth's motto "Look to the bees and follow". The group had fun pulling out their own items and decorations for the event. We had multiple bee hives with a few bees flying around. The Christmas was decorated with all sizes and colors of butterflies. And the table was set with vintage china, tied herbs, and finally a herb and flower bouquet for the center of the table.
The table was a big attraction and received rave reviews from the volunteers and participants alike.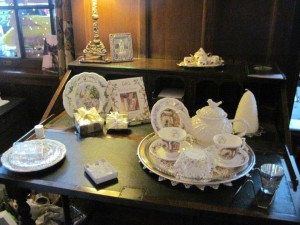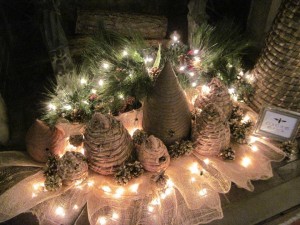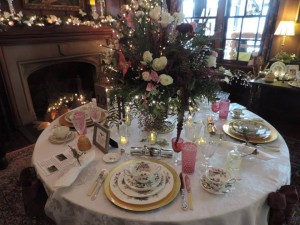 For more pictures click on one of the following links:
The Herb Club Holiday Table and Corner