Troy: Thursday, October 16th at 6:30PM
Think Fall with mulled drinks, hearty frittatas, special chutneys and sauces…all enhanced with herbs for the season. Class given by The Herb Society will include selecting the right apple for each recipe and why. Tastings will be offered.
Another great class at Telly's. Carol started the evening with an introduction of the Herb Society, it was followed by Janet with an entertaining lecture on Michigan Apples. She discussed the apples grown in Michigan and their uses. Nine types of apples were on display and available for tasting. After the lecture each member of the herb society walked through their dish available for tasting, the preparation, the apples selected and why those apples were chosen. At the end of the evening all of the dishes and apples were available for tasting.
The tasting included:
Apple Mint Punch
Israeli Couscous with Apple
Apple and Couscous with vinegar dressing
Sage Apple Slices
Apple Butter and Cream Cheese Apple Butter with bagel chips
Apple Thyme Mini Muffins
Apple Pizza
Apple Mint Chutney with chicken bites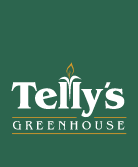 Telly's Greenhouse: 3301 John. R. between Big Beaver & Wattles, Troy, Michigan, 48083