Herb Container Gardening – Saturday May 6th 1:00pm Telly's Greenhouse Troy, MI
Bring in your own container or select one of ours, as you learn how to design and assemble a unique combination of fragrant & useful herbs. Judy Cornellier and other members of The Herb Society will be on hand to help design and plant your pot. Herbal tastings will follow the Workshop.
Wonderful container garden workshop.  Great gardens and good eats!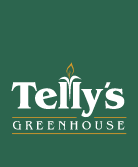 Telly's Greenhouse:   3301 John. R. between Big Beaver & Wattles, Troy, Michigan, 48083