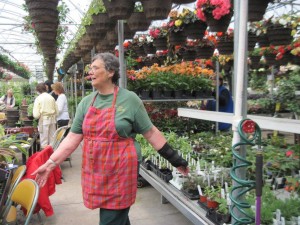 Saturday April 9, 2016 11am – Presented at Telly's Greenhouse, Troy, MI
This workshop is created specifically for children and adults. Members of the Herb Society will help attendees design, and create an enticing magical, garden for fairies using a special selection of plants and garden accents chosen for this workshop.  Our miniature gardening experts will teach participants the tricks and techniques used to create the finest miniature gardens. Bring your own container or purchase one during the workshop. Topics will include plants, water features, soil coverings, and the hundreds of miniature accents.  Presented by The Herb Society of America – Southern Michigan Unit.  This is part of our series on container gardening. Tastings are part of this presentation as well as information about joining The Southern Michigan Unit. Class fee is $5 plus materials used.
We had a great turn out for our workshop on miniature gardens.  Every one had fun learning about plants and putting together their garden.  Of course, most of the attendees did stay to enjoy the tastings the herb society prepared for the class.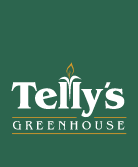 Telly's Greenhouse:   3301 John. R. between Big Beaver & Wattles, Troy, Michigan, 48083