Saturday, April 18, 2015 at 10am – Presented at Telly's Greenhouse TROY MI
The Cook's Garden of Colorful Culinary Cuisine
Members of the Herb Society will guide us through the process of selecting, growing, and using herbs in a multitude of culinary concoctions. Salsas, chutneys, teas, and more will be discussed while we taste some delicious, herb-enhanced samples. A plant list and recipes will be provided. Class fee is $5.

Click here to see our class handout on colorful herbs. 

Recipes from our tastings.
Red Quinoa Tabbouleh
Lemon Thyme Parmesan Crackers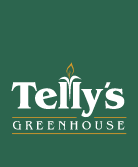 Telly's Greenhouse: 3301 John. R. between Big Beaver & Wattles, Troy, Michigan, 48083