Tuesday Sept 22, 6:30pm Presented at Telly's Greenhouse Troy, MI
What are you going to do with that wagon load of pumpkins and pears you brought home from the farmers market? Join us to sample these delicious fall foods flavored with herbs and spices of the season. Class presented by members of The Herb Society.
There is a minimum attendance for our classes and we didn't have the required number  sign up for the class.   So, unfortunately the class was cancelled.  Even though we didn't get to do our tastings, I was able to capture some of the recipes.  Give them a try at home.
Here they are:
Curried Pumpkin Soup – Maryanne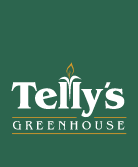 Telly's Greenhouse:   3301 John. R. between Big Beaver & Wattles, Troy, Michigan, 48083